Native Nursery
– WHAT WE DO –
Wholesale Native Trees and Shrubs
Tubelings, Live Stakes, 1-7 Gallon Containers
As a restoration nursery in Baltimore County, we know what's needed to succeed. Our wholesale native trees and shrubs are identical to those installed on our own successful ecological restoration projects. We grow for long-term resilience. Rich growing media and mycorrhizal inoculants promote healthy growth long after our plants leave the restoration nursery. Though we grow 30 tree species and 20 shrub species native to the Atlantic Gulf and Coastal Plains and the Eastern Mountains and Piedmont regions, Ecotone specializes in fast-growing willow and dogwood species which are restoration staples. Our wholesale plants are offered in a variety of sizes. We grow our native trees in containers from 1-gallon to 7-gallons. The native shrubs are grown in containers from 1-gallon to 3-gallon. Certain native tree and shrub species are also grown in tubeling containers.
– SERVICES –
Wholesale native trees and shrubs, and herbaceous materials
Project planning and consultation
Small-scale installations
Delivery/shipping
Tubelings, Live Stakes, Contract Grow
– QUESTIONS –
If you have any questions about our wholesale trees and shrubs, view our helpful FAQ page. For additional questions, please contact our restoration nursery sales manager, Cara Mattlin.
– ADDRESS –
Ecotone Native Nursery
5650 Patterson Road
Baldwin, MD 21013
– PLANT INVENTORY –
We look forward to serving all types of customers, from landscapers and construction companies to government agencies and non-profit organizations. View our wholesale native trees and shrubs available at our Native Nursery in Baltimore County, Maryland. If you're interested in learning more, plant facts are included on the second page. Check it out!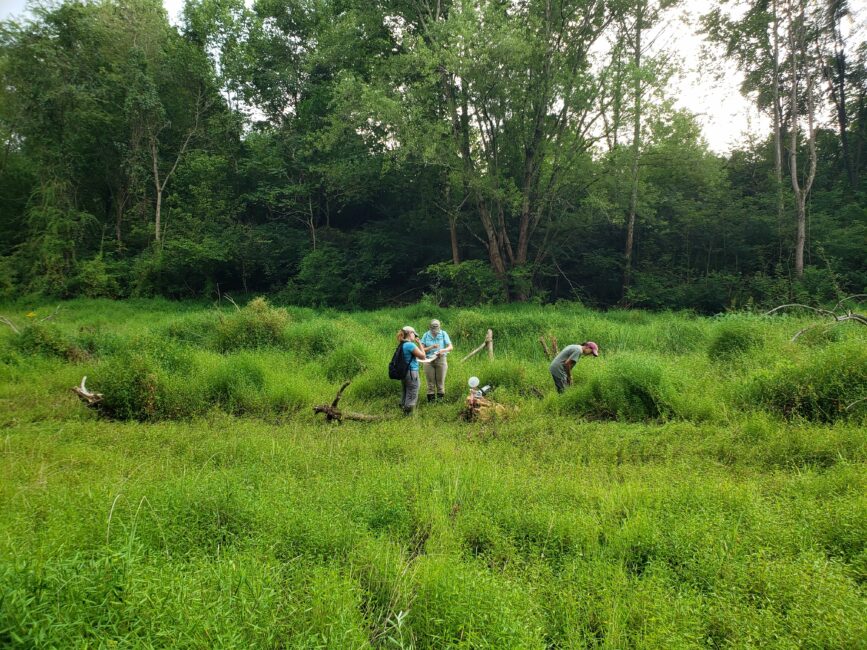 "Ecotone Nursery has been excellent to partner with. The nursery staff has been engaged and actively communicating with our Forests Program team members to ensure Ecotone continues to grow quality, diverse tree and shrub species to fit the needs of our tree planting programs. Their passion for restoration allows us to collaborate on other initiatives that will provide greater support in our efforts to expand forest cover within the Chesapeake Bay watershed."

Zach Carnegie
MD Forests Projects Coordinator, Alliance for the Chesapeake Bay