Native Nursery
– WHAT WE DO –
Earth Flora Strategies
Our wholesale plants are identical to those installed on our own successful ecological restoration projects. We grow for long-term resilience. Rich growing media and mycorrhizal inoculants promote healthy growth long after our plants leave the nursery. Though we grow 30 tree species and 20 shrub species native to the Atlantic Gulf and Coastal Plains and the Eastern Mountains and Piedmont regions, Ecotone specializes in fast-growing willow and dogwood species which are restoration staples.
– SERVICES –
Wholesale native trees, shrubs, and herbaceous materials
Project planning and consultation
Small-scale installations
Delivery/shipping
Contract grow
QUESTIONS
If you have any questions, view our helpful FAQ page. If you any additional questions, please contact our nursery sales manager, Cara Mattlin.
– PLANT INVENTORY –
Our 2022 inventory will be doubling as we move to a new property, Pheasant Run, in Baldwin, MD. We look forward to serving all types of customers, from landscapers and construction companies to government agencies and non-profit organizations.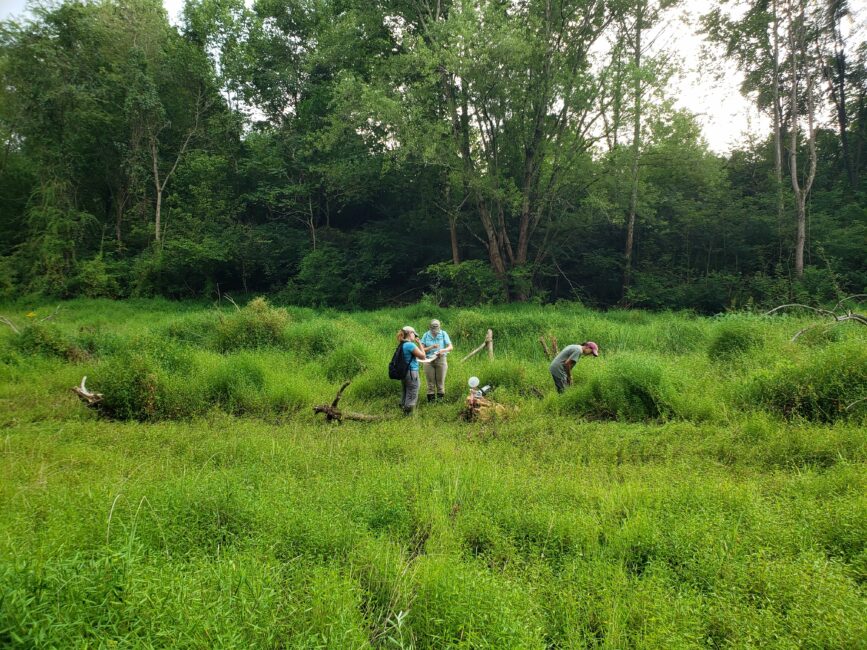 "I have had the pleasure of working with the Ecotone, Inc. team on numerous and varied projects for several years. "… It's a pleasure to work with Scott and the staff of Ecotone. They are well organized, professional, and show a true enthusiasm for their work. Having been to their facility many times, I feel that the unique eco-friendly work environment that they have created for the staff promotes energy and productivity. Their knowledge and experience in ecological restoration helps them to lead the way in their industry. It has been a privilege to be able to do business with them over the years."

Mary Ann Bogarty
Vice President and Business Development Officer, Harford Bank