Why?
– WHY WE DO WHAT WE DO –
Natural Problems Need Natural Solutions
THAT'S WHERE WE COME IN.
Nature and humans are not separate. Let's create a world in which the natural environment and humankind thrive.
Through years of taking the long cut, we've learned that natural problems need natural solutions. That being said, Ecotone has adopted the idea of using nature to restore nature and guess what, it works. Everything we do is guided by this notion and one day, our children will be pleased with our path.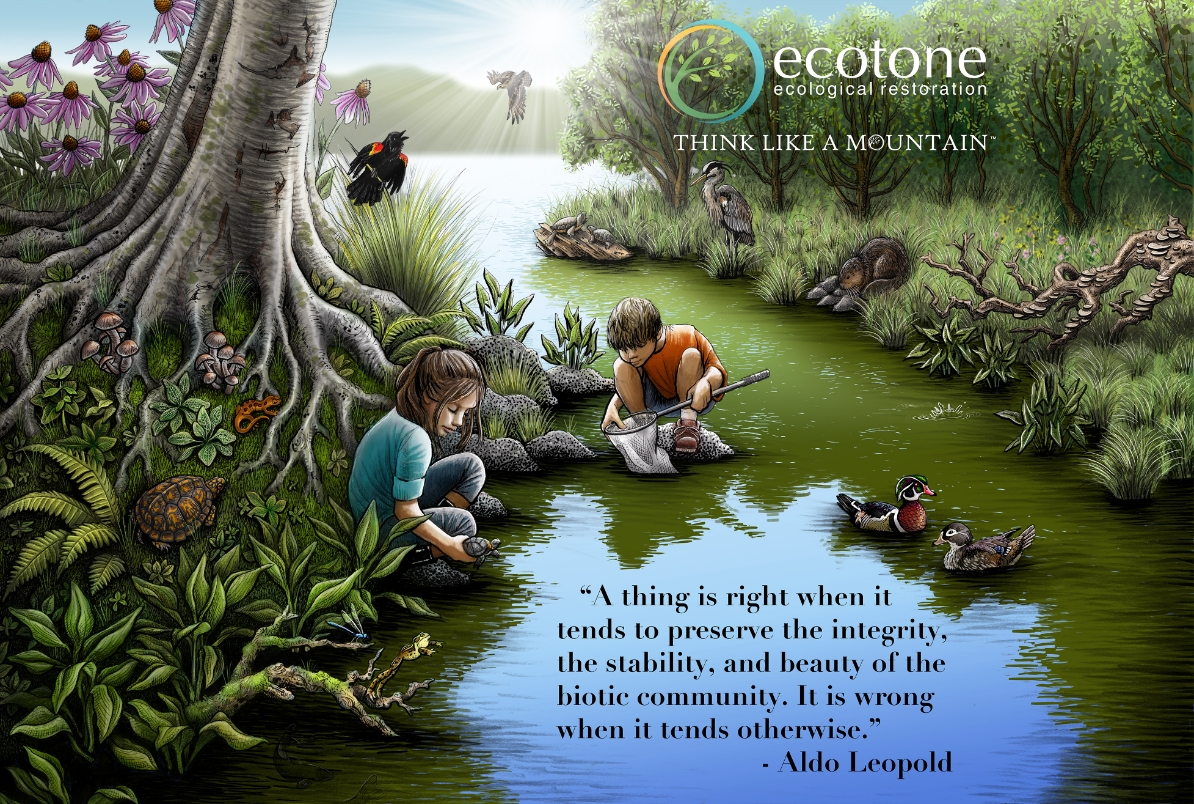 Always Start with Why
THAT'S WHERE THE MAGIC HAPPENS
Watch Simon Sinek explain this simple formula.
Length: 18:01 minutes
Our philosophy as a business is to work with our clients and nature to find out what the problems are, and then set the table so that nature can make it better over time. The idea that Ecotone should bulldoze its way to an ecological restoration project that functions is shortsighted; ecology and nature have a much longer timeline. We think of restoration and problem-solving with a 30- or 50-year timeframe, and we ask our designers to think about what the site will look like 30 years from now.
The idea that we can engineer our way to a healthy Chesapeake Bay is a myth … we must lean on nature and recognize that we are part of nature. Our end goal is to do our part to restore wetlands and streams and be a positive influence on nature.
We partner with wildlife such as beavers, who are found in most watersheds in the Chesapeake Bay Basin. If you build riparian vegetation for beavers to use for dam building and food, beavers will come in and multiply the ecological outcomes. If you build it, they will come.