Volunteers Needed for Bike Workshop Day, February 20, 1-5 PM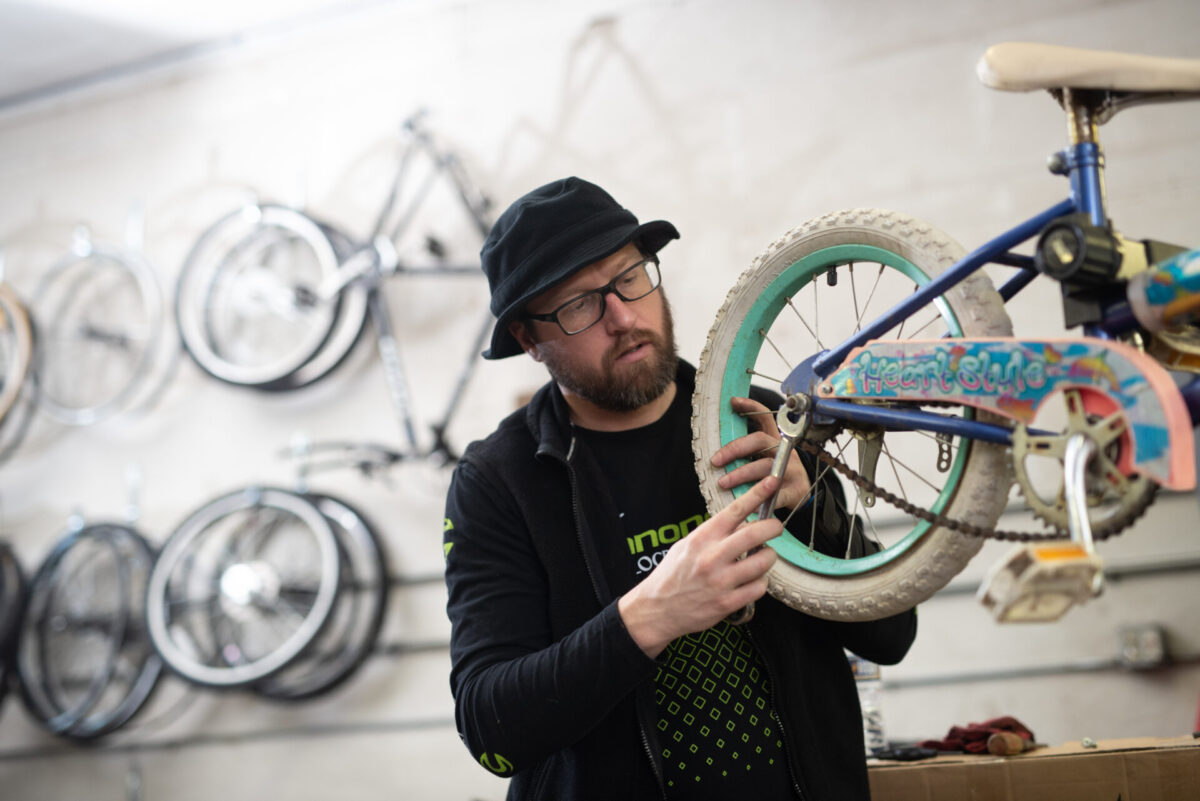 (Forest Hill, MD) – It's not surprising that Ecotone, an ecological restoration firm founded on the mission to help the natural environment and humankind thrive in balance, employs many individuals who love the outdoors, some of whom are avid cyclists. So, when Ecotone was looking for a way to exhibit one of its core values—"to go the extra mile"—and support the local community, a partnership with a local cycling advocacy organization called JAMSQUAD was formed.
Initially, Ecotone was introduced to JAMSQUAD through a sponsorship of BACX (the Bel Air Cyclocross Festival), organized by JAMSQUAD. As Ecotone's founder Scott McGill delved deeper into JAMSQUAD's mission—to "promote and facilitate youth development and interest in cycling… [by providing] new and restored bikes to youth and families who need them, allowing them the opportunity to enjoy the sport we all love"—he knew that Ecotone would be primed to further support the organization. Shortly after, an agreement was made. Ecotone will now be providing storage and warehouse space at its Forest Hill Headquarters, as well as hosting JAMSQUAD's many bike repair days.
JAMSQUAD was started in 2015 by Jay Neighbors, Auggie Plitt, and Matt Buckleman and has already donated almost 1,000 bicycles. The organization's "One Kid One Bike," program orchestrates donations to children and families with the goal of promoting healthy lifestyles through cycling, while their "One Community Two Wheels" program provides bikes to community shelters and women's groups for people experiencing homelessness or whose access to a bicycle could assist them in job security.
Along with this program, JAMSQUAD offers community repair days, where anyone can visit their pop-up bike shop to keep their wheels in tip-top shape. The next repair day will be February 20 from 1-5 PM on the grounds of Ecotone Headquarters in Forest Hill. Interested volunteers are urged to assist, and JAMSQUAD stresses that no mechanical expertise is needed, as volunteers are needed to help sort, clean, perform quality checks, and more. Check out JAMSQUAD Cycling on Facebook and Instagram to stay up to date on their upcoming events and programs.
About Ecotone: Founded in 1998, Ecotone is a Harford County, MD based ecological restoration company that designs and builds sustainable ecosystems to reduce erosion of stream banks, manage stormwater, conserve and restore wetlands, and restore forests. The company provides full-delivery ecosystem restoration, mitigation, design, construction, and consulting solutions throughout the Mid-Atlantic region. To learn more, please visit www.ecotoneinc.com.
PUBLISHED: i95 Business Magazine