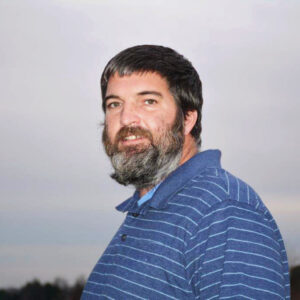 Environmental Company Expands Leadership Team with Experienced Professional
(Forest Hill, MD) – Ecotone, a leading ecological restoration design-build firm, has added Matt Hubbard, PWS to its staff in the new role as Director of Restoration. Matt has been involved in stream, wetland, and shoreline restoration for over twenty-years. Matt is a leader in ecological restoration and is highly respected within the industry for his project vision, innovative approaches, and for maximizing habitat and functional uplift with highly sustainable outcomes as well as leading and teaching design teams. Matt is experienced in mitigation banking, TMDL crediting, permitting, monitoring, and working with construction crews to maximize efficacy and efficiency in restoration project implementation. Matt will provide leadership to the design group and expand Ecotone's partnerships within the restoration industry.
Mr. Hubbard earned a bachelor's in English/Environmental Studies/Integrated Liberal Studies from the University of Wisconsin – Madison where he participated in a semester long Watershed Exchange Program working with communities in the Sierra de Manantlán Biosphere Reserve in Jalisco, Mexico. Matt served as a Peace Corps volunteer in Chongqing, China and then returned home to complete an environmental management fellowship at the Chesapeake Bay Program. Matt led design build construction of living shorelines and served as a senior consultant focusing on the design of stream and wetland restoration projects for the last fifteen years leading a wide variety of water quality, ecological restoration, and resiliency improvement projects throughout Maryland and Virginia. Ecotone's CEO, Scott McGill, said, "We are delighted to have Matt join our team. His living shoreline experience will open the door to new opportunities for Ecotone. He is a well-respected professional in the stream restoration industry whom I have known for many years, and everyone is excited to have Matt on board to help grow our business and lead our design team."
Founded in 1998, Ecotone is a Harford County, MD based ecological restoration company that designs and builds sustainable ecosystems to provide eco logical uplift, manage stormwater, conserve, and restore wetlands, and restore forests. The company provides full-delivery ecosystem restoration, mitigation, design, construction, and consulting solutions throughout the Mid-Atlantic region. To learn more, please visit www.ecotoneinc.com.
PUBLISHED: i95 Business Magazine