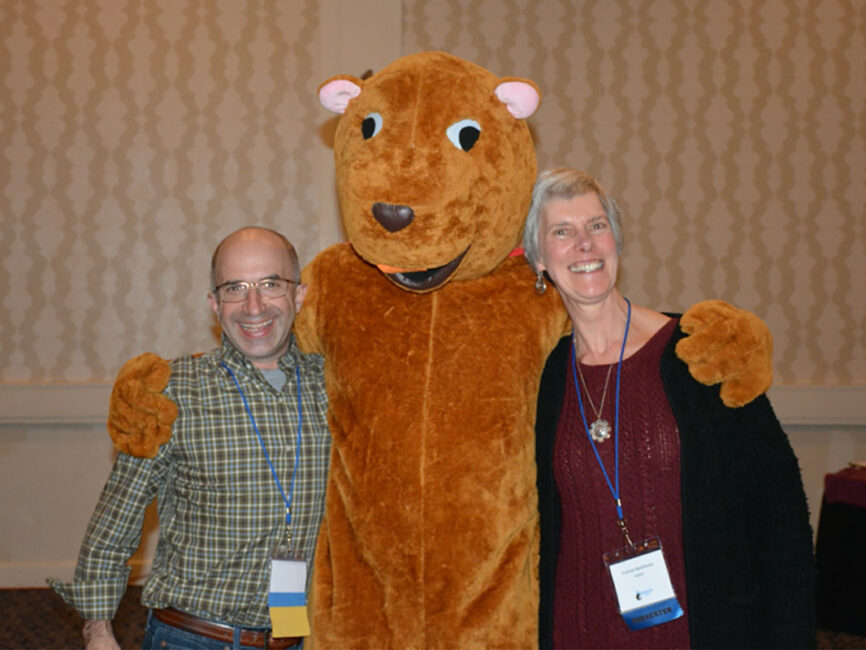 March 3-5, 2020 are dates not to be forgotten!  Just days before the COVID-19 pandemic began crippling our nation, BeaverCON 2020 made history as the first International conference of its kind hosted on the East Coast.   This biennial, conference targeted professionals, researchers, and practitioners eager to learn what works in beaver conflict management and watershed restoration. 
 
The idea originated from Ecotone's CEO, Scott McGill, and The Beaver Institute's President, Mike Callahan.  "We wanted this conference to be a sister of the very popular State of the Beaver event in Oregon," Scott McGill, CEO of Ecotone, said. "I've attended the Oregon conference and thought it one of the most informative and challenging exercises in professional development…changing the way you think."
 
Day one of the conference kicked off with a lineup of speakers from Canada, Germany, Europe and the U.S. and ended with dinner, a private film screening of Beaver Believers by Sarah Koenigsberg, and a surprise appearance by (a very tall) Castor the beaver mascot.  "Yes, that was me in the beaver costume," said Mike Callahan, President of BI.  "I lost a bet with Scott and that was my penalty, but it was a lot of fun and hot inside that costume!"
 
A Lifetime Achievement award was also presented to Sharon and Owen Brown of Beavers: Wetlands & Wildlife in recognition of their dedication to beaver management and coexistence.
 
The fun continued on days two and three with more surprise visits from Castor and informative talks on beaver management, stream restoration, Eurasian experiences and Inspiring Action.  The message: we need to start using nature to restore nature.  Let's let beaver do the work for us.  In most cases, they do it better than we do, and their services are free.
 
If you missed this conference, you missed out.  Conference materials are available at​ www.beavercon.org Stay tuned for more details as the planning begins for BeaverCON 2022!