Ecotone Inc.
Fast 50 ranking: No. 33
Location: Forest Hill
Top executive: Scott McGill, Co-founder and principal
Employees: 75
Average revenue growth: 27%
What they do: Ecotone, Inc. is an ecological restoration company providing ecosystem restoration, mitigation, design, construction and consulting solutions.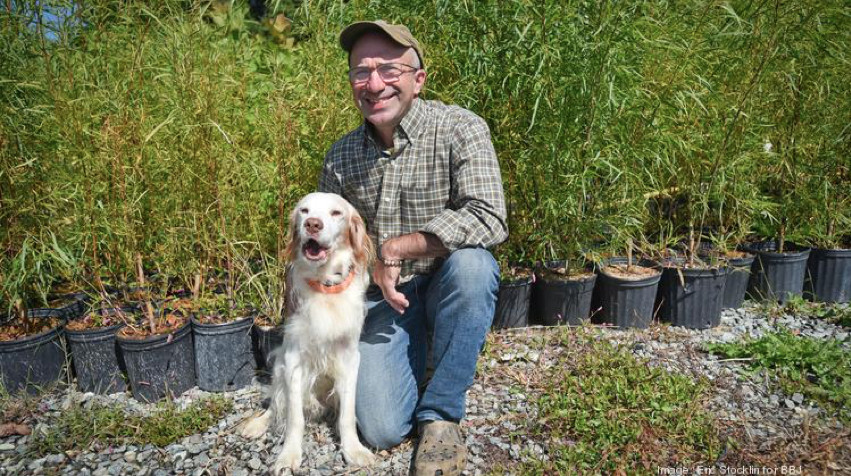 What has been your strongest driver of growth in the last couple years?
We have seen a continued increase in focus and funding for environmental restoration across the mid-Atlantic region. Focused execution of stormwater remediation and ecological restoration by counties, states and municipalities has contributed to our company's growth. We have worked hard to respond to our clients' needs, many of whom are required by the EPA and state of Maryland to reduce water pollution within the Chesapeake and surrounding watersheds.
How has your team changed in response to your rapid revenue growth? Have you hired more employees to keep up with demand?
We take a measured approach to growth. In 2018, finding the right talent was very competitive as the country and our industry was at full employment. We have seen the labor market loosen up a bit in 2020 due to the pandemic and some challenging budget headwinds at the state and county levels of government.
​
Culturally, we grew from 12 employees in 2012 to [presently 75] in 2020. Keeping a family feel to the business has been a challenge but we've done things like Family Fun Day, a company trip to Hershey Park, sharing season tickets to the Orioles with employees, and meat share day, where the company purchases meat at a 4H livestock auction and shares the meat with employees. It is by far the most popular employee appreciation activity we've experienced.
How has your company shifted operations and adapted to the pandemic? Has Covid-19 dampened any of your momentum?
In April and into early May, we developed a strategic plan for the remainder of 2020, which included the following basic principles:
Stay calm
Preserve capital
If cuts are needed, do it once and early
Maintain and nurture our most important relationships
Maintain and focus on marketing
Look for opportunities in our wheelhouse
Focus on what is in our control
Challenge our assumptions
Keep a good attitude

RECOMMENDED
We are a design-build company and have noticed a slight slowdown in the time required to get projects to shovel-ready status. We look to have a solid year despite the pandemic.
How has your location in the Baltimore region factored into your company's growth?
The Chesapeake Bay and its tributaries are where most our work is focused, although we have been involved in restoration projects as far south as North Carolina and have worked in Colorado as well. The Chesapeake is a national treasure, and we hope to play a small part in restoring it to its former glory.
What new or ongoing growth opportunities do you foresee in the next couple years?
While ecological restoration, both design and construction, is Ecotone's core competency — or our "hedgehog," as Jim Collins once coined — climate change and resiliency are becoming more of a focus in the environmental restoration industry as flooding is becoming more prevalent as sea levels rise. We also see opportunities in shoreline restoration work, as well as green infrastructure.
Article Source: Baltimore Business Journal