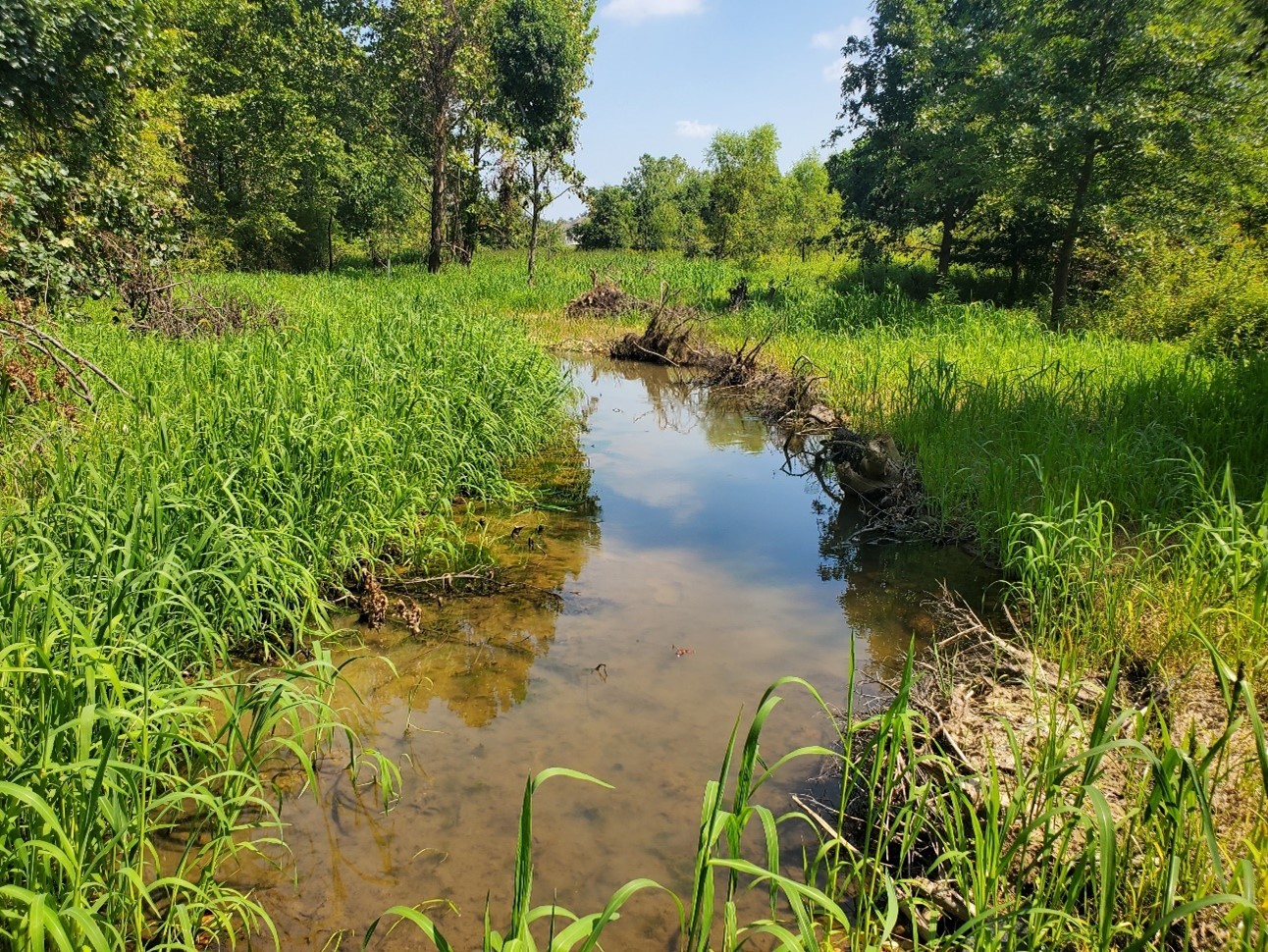 Ecotone met the Wilkerson family a few years ago when they were looking for a contractor to enhance a wetland site on their farm in Baltimore County. The Wilkersons moved in to the 45-acre farm property back in the mid 90's, and in the time since, the way they have used and stewarded the land has changed. What was once a hay field is now a wetland, and what was once rotational grazing pasture is now fertile soil for DeJon Vineyard, through which the family has adapted their land and business to be sustainable into the 21st century. The Wilkersons have put the farmland into conservation, protecting it from development, and DeJon is one of several Maryland vineyards that popped up in the past two decades as Maryland wine has proven to have huge economic returns, supporting agricultural, tourism, retail and wholesale businesses. By adapting their farming practices, the Wilkersons have turned an eye to the long view of their business and land, and the sustainability of the two.
After converting the farm from a cattle operation to a vineyard, John Wilkerson was figuring out what to do with an old, marshy hay field. "Nobody was eating the grass and I kept cutting it," so he got in touch with Ecotone to enhance the wetland adjacent to the section of Long Green Creek that flows through his property. After the wetland enhancement project was complete, Wilkerson was really impressed by the amount of wildlife that made use of the habitat, including different types of hawks, fox, and deer, of course. Overall, he was "really satisfied with what we've done and how it's turned out." What was once a muddy corner of cropland became a boon for biodiversity and helped to regulate drainage after big storms, delivering cleaner water to Long Green creek. After seeing how the land, wildlife, and water responded to the ecological restoration project, funded by the Maryland Department of Natural Resources' Chesapeake and Atlantic Coastal Bays Trust Fund, Ecotone returned to DeJon to restore a section of Long Green Creek itself, and add more wetlands.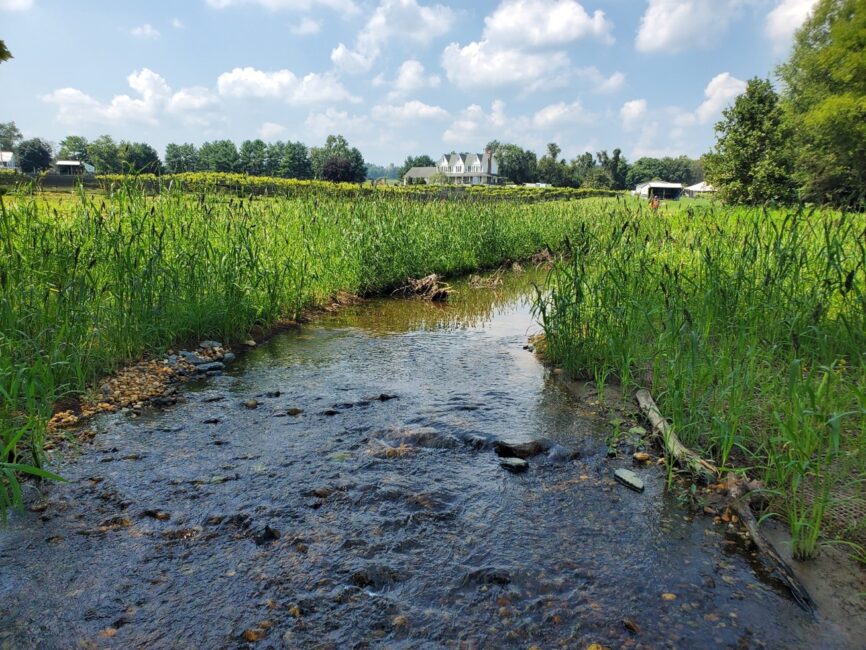 Project Manager Greg Gibbons described the challenges of altering the stream channel: the previously constructed wetland was designed to slowly drain into the stream which was now our construction site. This told us that our design was indeed working, as water was being stored and filtered through the wetland, but our crew had to be vigilant in carefully moving around the site to minimize impact on the wetlands and safely operate our equipment. The end result was a network of riparian wetland filtering power that increased the mixing of surface and groundwater and supplied clean, cool water to Long Green Creek. Along the way, we partnered with Manor View Farm's landscaping division to remove excess soil from the site in the grading process and discovered that mixed in with the soil, we were we were saying goodbye to the exact size of gravel used by native trout in nesting and spawning. Instead, Manor View sifted the rich soil at their facility and returned the needed gravel to us, saving us time, money, and fuel we would have needed to purchase additional materials, a win-win.
Ecotone was happy to have the opportunity to double down on the project we completed just a few years prior, and even more pleased to find ways to creatively execute the project with our "Less is More" approach to restoration. DeJon Vineyards will be celebrating its 12th year in business this June. They are open to the public five days a week, regularly have live music, and have even hosted a few 5k fundraiser races where participants could enjoy the views and catch a glimpse of the wildlife. Mr. Wilkerson doesn't plan on retiring, and is looking forward to keeping the modern, thriving business in his family, along with the legacy of cleaner water, robust habitat, and an ecological system set up to continue to build and repair itself for years to come.