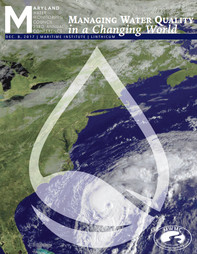 We invite you to meet the Ecotone team at the 23rd Maryland Water Monitoring Council Annual Conference (MWMC) being held at the Maritime Conference Center, North Linthicum, MD, on Friday, December 8, 2017.
We will be sharing our insights and best-practices with the industry during the presentation sessions. Our team will also be available at the Ecotone booth to discuss ideas for sustainable restoration and share some cool swag.
---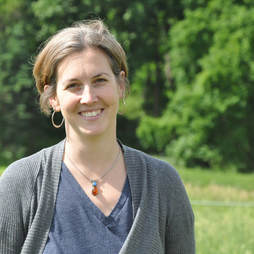 Session #1:
Lessons learned in planning and practice: using "less is more" as a sustainable restoration approach.
Presenter:
Catherine Hoy and Clay Word
Abstract:
Approximately 2,400 linear feet of First Mine Run, located within a brook trout watershed in northern Baltimore County, were restored using a quasi-legacy sediment removal technique/natural channel design approach. The project was designed with the "Less is More" philosophy of sustainable restoration. The use of on-site material including logs, rootwads, and stream channel substrate was maximized. Efforts were taken to reduce the use of furnished materials. Where possible, furnished materials were sought locally. The project was implemented in the Summer of 2017.
The results of the project will be presented including a comparison of salvaged verses furnished materials in planning and in practice. Post-construction stream stability assessments immediately after construction and in the months to follow after storm events will be included. Additionally, an estimate of the carbon savings accomplished by using furnished material will be presented. Any unexpected results and/or challenges will be included as Lessons Learned. This project is meant to serve as a case study for sustainable restoration. ​
Author Bio:
Catherine Hoy is the Director of Design for Ecotone Inc.'s Mid-Atlantic Region. Catherine has 12 years of professional experience developing stream restoration and provides design support for construction and mitigation projects. Interestingly, she actually has an art background which allows her to use her artistic vision to inspire her team's innovative and creative designs. By shedding the constraints of traditional stream restoration engineering techniques, Ecotone's Design team is able to produce sustainable projects that focus on ecological uplift and harmony. Outside of Ecotone, she spends it with her family, hiking and painting.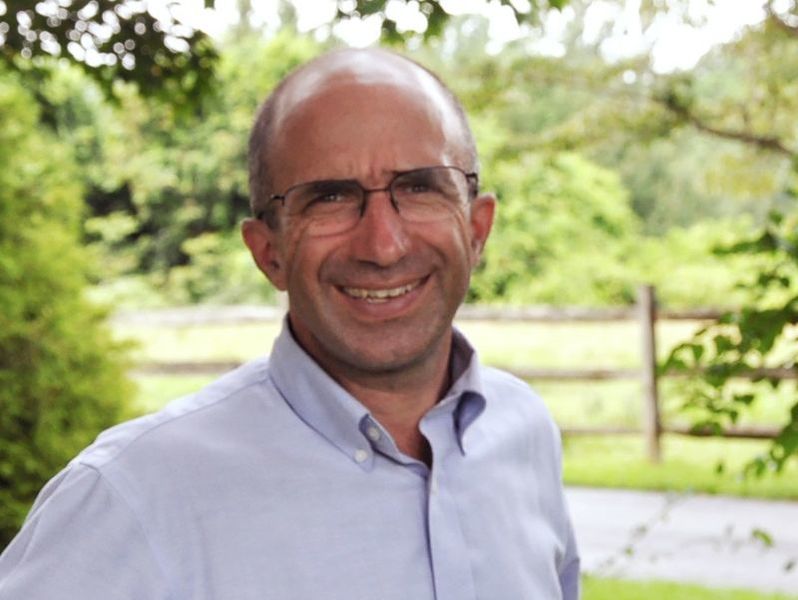 Session #2:
Using ecosystem services to generate TMDL credit – outside the box thinking for a changing world.
Presenter:
Scott McGill
​
Abstract:
Stream restoration projects which include riparian restoration, floodplain reconnection, and floodplain conservation easements create ecological conditions favorable to the North American Beaver (Castor canadensis). Restoration practitioners on multiple continents are employing adaptive management and the ecosystem services of the North American Beaver and the European beaver to generate landscape scale improvements to water quality and sediment storage. By designing a project to anticipate and encourage colonization of beaver and dam building as part of the project's long term ecological performance, designers and practitioners can utilize the ecosystem services provided by beaver to provide dynamic resiliency and regeneration as well as TMDL credits.
In this presentation, techniques and methods which encourage beaver colonization will be reviewed, including planting regimes to develop food sources, floodplain reconnection to maximize stream power distribution across the floodplain, designing for long term aggradation, requiring more expansive conservation easements, and incorporating analog dams within a design. Stream monitoring and success criteria that embrace beaver colonization as a sign of project success will also be discussed. A pilot project using ecosystem services generated by the beaver to deliver TMDL and stream restoration credit will be shared.
Author Bio:
Scott McGill is the Founder and CEO at Ecotone, Inc. an Inc. 5000 ecological restoration company with offices in Forest Hill, Columbia, MD, and Charlottesville, VA. Scott has over 27 years of applied experience in both design and construction of ecological restoration projects throughout the United States. His "less is more" approach to design and construction that incorporate conservation biology and adaptive management is widely accepted as the model for sustainable cost effective ecological restoration.
---
To learn more about this event, please visit ​http://dnr.maryland.gov/streams/Pages/MWMC/conference.aspx