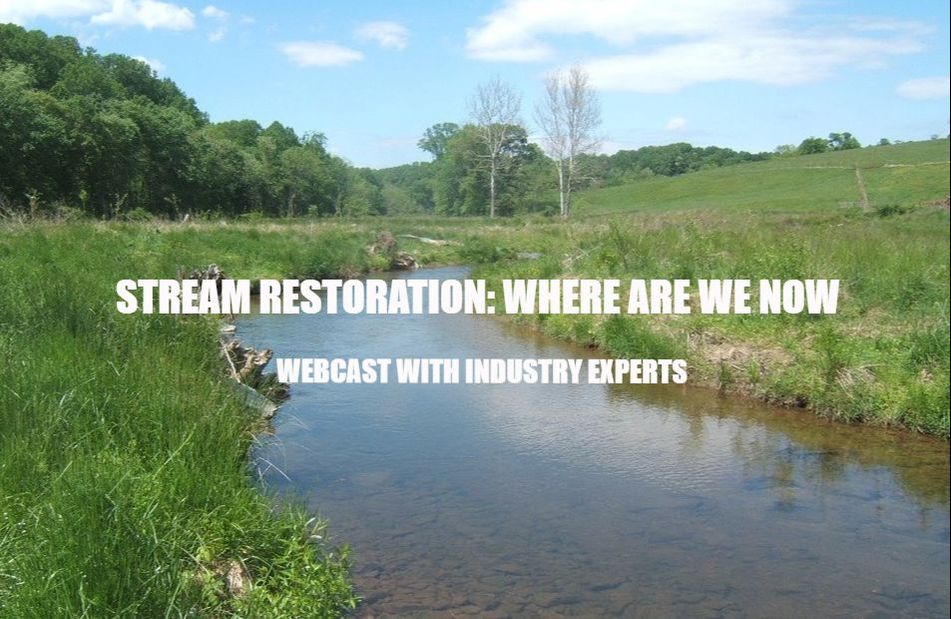 ​This webcast will feature four of the nation's leading stream restoration experts who will address a series of questions about the state of the art of stream restoration and where they see its future direction.
Stream restoration has been used for over two decades for various objectives, including mitigation and pollutant reduction requirements for TMDL compliance. The industry has had its critics who have argued that restoration should be more focused in the watershed and that scientific evidence of improvements to stream function is lacking. Even within the stream restoration community there has been vastly different approaches to stream restoration design and a polarization among stream restoration designers who have taken different sides on the academic debate surrounding stream channel evolution and its role in the design process. Today, the fact that thousands of stream restoration practices have been installed speaks to its success as one of the primary tools used to meet water quality goals.
​Speakers for this webcast series include Ecotone's Scott McGill along with three other leading industry professionals, namely :
George Athanasakes, Senior Principal, Stantec Consulting Services Inc., Louisville, KY
Richard Starr, Vice President/Senior Water Resources Scientist, Ecosystem Planning and Restoration, LLC, Columbia, MD
Scott McGill, Founder and CEO, Ecotone, Inc., Forest Hill, MD
Drew Altland, Manager, Water Resources, Rummel Klepper & Kahl, LLP, York, PA
About the organizer:
​Founded in 1992, the Center for Watershed Protection (CWP) works to protect, restore and enhance our streams, rivers, lakes, wetlands and bays. It was established with the idea of creating a nonprofit organization dedicated to research and education on watersheds. With an initial focus on protecting urban streams from the impacts of land development, the organization has grown over the years to become a national leader on stormwater management and watershed planning.
Webcast Details:Date: 11/15/2017Time: 1:00 pm – 2:30 pm (EST)​